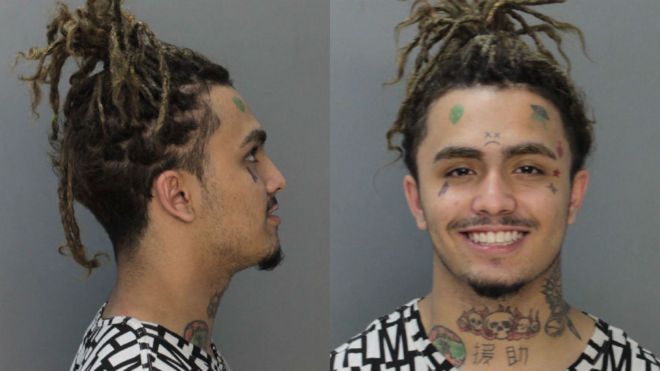 In late August, TMZ reported the rapper had been pulled over when police found licence plates on his Rolls-Royce were from a Mini Cooper.
He was arrested earlier this year for firing a gun at his home in Los Angeles.
In his Instagram post, Pump tells fans he will spend time in jail due to parole violation.
"Listen up y'all, I'm going to get straight to the point," he said in an Instagram video which has been watched almost three million times.
"You all saw what happened in Miami, I got arrested or whatever.
"I'm on probation in LA, I violated my parole so I've got to go in and do a couple of months."
He also tells fans he has some "crazy ass" music dropping while he is behind bars and tells them, in the video's caption, that his social accounts will be looked after by his management.
He then tells his fans to stay in school and not follow his example.